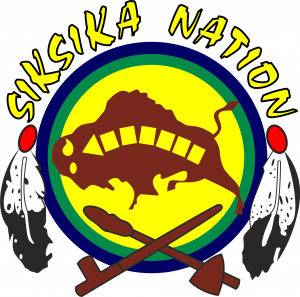 OFFICE OF CHIEF AND COUNCIL
GOVERNMENT OF SIKSIKA NATION
P.O. Box 1100 Siksika, AB T0J 3W0 | (403) 734-5109 | Toll Free 1-800-551-5724 | www.siksikanation.com
---
INFORMATION-GATHERING INTERVIEWS BEING CONDUCTED
FOR THOSE HAVING BEEN SUBJECT TO, AND OR WITNESSED RACIST OR DISCRIMINATORY BEHAVIOR WHILE RECEIVING HEALTHCARE IN ALBERTA INVOLVING SIKSIKA NATION MEMBERS
Siksika Nation Chief and Council have received an overwhelming number of reports about Siksika Nation members suffering discriminatory, racist, or otherwise harmful treatment at Alberta hospitals and healthcare facilities.
To help address this issue, Chief and Council have authorized the firm JFK Law Corporation to conduct information-gathering interviews with Siksika Nation members. These interviews may be used to assist in potential litigation for the protection of Siksika Nation members and their families while receiving healthcare.
If you or anyone you know:
• has been discriminated against, or has been treated negatively based on race, ethnicity, or status as a Siksika Nation member, while receiving healthcare in Alberta; or
• has witnessed a racist or discriminatory incident or event involving a Siksika Nation member at an Alberta healthcare facility,
then you are encouraged to contact either JFK Law or Siksika Health Services by phone, email, or mail:
JFK Law Corporation
340 – 1122 Mainland Street Vancouver, BC V6B 5L1
Attention: Kaelan Unrau
Email: kunrau@jfklaw.ca Phone: 778-350-5155
Alternative contact: Brock Roe: 250-886-3144
Siksika Health and Wellness Centre
Highway 901 and Highway 547 PO Box 1130
Siksika, AB T0J 3W0
Attention: Tyler White
Email: tywhite@siksikahealth.com Phone: 403-734-5601
You may also complete and mail/email a letter to JFK Law at the address(es) above.
For your safety, appointments are only being booked for virtual and phone interviews at this time. Chief and Council will reassess the option of conducting in-person interviews in the future.
We are committed to helping participants feel as safe and comfortable as possible. If you require any supports or arrangements, or have any special preferences for the interview, please do not hesitate to notify JFK Law or Siksika Health Services (see the contact information above) and we will do our best to ensure that your needs are met.
Available supports and arrangements may include:
• support personnel;
• Blackfoot language translation;
• interviewer gender preferences.
Participation is Free and Voluntary.
All rules and guidelines concerning privacy and confidentiality will be followed as required by law.
Please visit or subscribe to our social media outlets and website for updates.
Approved via Motion: February 15, 2022
Councillor Samuel Crowfoot B.A., J.D.
---
FORM
Instructions: Click on the link to download the PDF information form onto your computer (or device) and then fill in the information and save the PDF document to your own device, and then send the saved PDF form by email to one of the contacts that was listed.