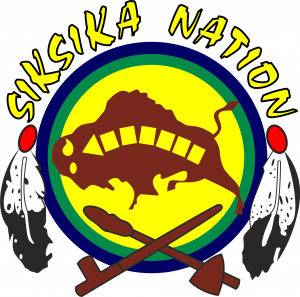 Office of Chief and Council
Government of Siksika Nation
P.O. Box 1100 Siksika, AB T0J 3W0 | (403) 734-5109 | Toll Free 1-800-551-5724 | www.siksikanation.com
---
FOR IMMEDIATE RELEASE
October 14, 2021
Isstowiiso'po – Chief Earl Old Person, Amskapi'Piikani (April 13, 1929 – October 13, 2021)
Siksika sends our deepest condolences to Amskapi'Piikani and the family of Isstowiiso'po (Cold Wind), also known as honored Chief Earl Old Person. The Blackfoot Confederacy lost a great leader, mentor, elder, knowledge keeper and promoter of our Blackfoot ways.
Isstowiiso'po leaves a lasting legacy as the longest serving elected tribal official in the United States and respected leader of the Blackfeet People, the Blackfoot Confederacy, and Indian People across the U.S. and Canada.
An advocate for the advancement of the Blackfeet people, Isstowiiso'po was elected to the Blackfeet Tribal Business Council in 1952 and served for over 60 years while serving as Chairman for over 50 years. During this time, he met with many dignitaries including every U.S. President since Dwight Eisenhower, the British Royal Family, the Shah of Iran, and other world leaders.
Siksika Nation mourns the loss and will fondly remember the extraordinary life of this remarkable leader who devoted much of his life to politics and serving the Blackfeet Nation. Rest easy Chief as you make your journey to the Sandhills. You will be missed by the people of Siksika.
Much Respect,
Nioksskaistamik, Chief Ouray Crowfoot, CPA, MBA, MACC Siksika Nation
---