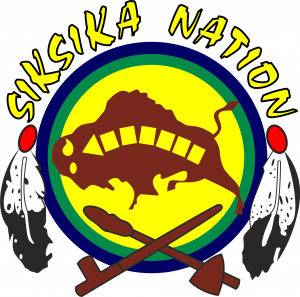 OFFICE OF CHIEF AND COUNCIL
GOVERNMENT OF SIKSIKA NATION
P.O. Box 1100 Siksika, AB T0J 3W0 | (403) 734-5109 | Toll Free 1-800-551-5724 | www.siksikanation.com
---
FOR IMMEDIATE RELEASE
Siksika Nation Discrimination in Healthcare
Siksika Nation, Alberta (March 3, 2022) – At a Special Called General Council Meeting of Siksika Nation Chief and Council, held on February 15th, 2022, the following motion was made:
A MOTION was MADE and SECONDED to approve the Community Notice for Information-Gathering Interviews on Discrimination in Healthcare.
Siksika Nation Chief and Council have received an overwhelming number of reports about Siksika Nation members suffering discriminatory, racist, or otherwise harmful treatment at Alberta hospitals and healthcare facilities.
To help address this issue, Chief and Council have authorized the firm JFK Law Corporation to conduct information-gathering interviews with Siksika Nation members. These interviews may be used to assist in potential litigation for the protection of Siksika Nation members and their families while receiving healthcare.
In a notice sent to Siksika Nation members, the information-gathering interviews are looking for anyone who has:
has been discriminated against, or has been treated negatively based on race, ethnicity, or status as a Siksika Nation member, while receiving healthcare in Alberta; or
has witnessed a racist or discriminatory incident or event involving a Siksika Nation member at an Alberta healthcare facility.
"Our primary goal in Leadership is to work towards improving the standard of living for our People. We are a proud People, yet we are also a humble People. We want peace of mind knowing the professionals within Alberta Healthcare treat our loved ones with equitable dignity & respect as everyone else is treated. We know there are some amazing people working within the Alberta Healthcare System and we applaud you for all your hard work & dedication, especially in recent times. Unfortunately, our People are often on the receiving end of shoddy service and discrimination.
We are asking for those who have been discriminated against to come forward and confidentially share your story. We realize these stories may be hard to recount but know that if there is going to be any real positive change, then we have to be the change." expressed Chief Ouray Crowfoot.
About Siksika Nation
Since time immemorial, the Children of the Plains, the Siksikaitsitapi – Blackfoot People, have lived in and protected a territory that stretches from the North Saskatchewan River in present day Alberta and Saskatchewan to the Yellowstone River in the state of Montana, from the Continental Divide in the west to Regina in the province now known as Saskatchewan.
Today, Siksika Nation population is approximately 7800+ and is part of the Siksikaitsitapi – Blackfoot Confederacy. The Siksikaitsitapi refers to four Indigenous Nations which make up the Blackfoot people: the Siksika (Blackfoot), the Kainai (Many Chiefs), the Apatohsipiikani (Northern Peigan) and Amsskapipiikani (Southern Peigan). Siksikai'powahsini (Blackfoot Language) is the language of the Siksikaitsitapi.
Media inquiries please contact:
Siksika Nation Chief and Council
Communications Specialist
Lynn Calf Robe
Email: lynncr@siksikanation.com
---
MORE INFO: Notice to Siksika Nation members