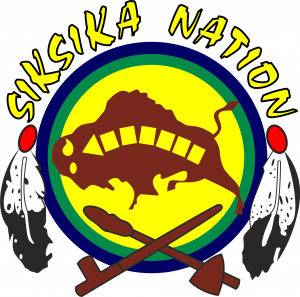 Office of Chief and Council
Government of Siksika Nation
P.O. Box 1100 Siksika, AB T0J 3W0 | (403) 734-5109 | Toll Free 1-800-551-5724 | www.siksikanation.com
---
May 4th, 2022
The Ma'tapiiks Trust Agreement Finalized
Siksika Nation Chief and Council passed a Band Council Resolution (BCR) today executing the Ma'tapiiks Trust Agreement. The trust is designed to address the needs and wants of the Nation. The trust agreement outlines the distribution of assets to Siksika Nation members on both an immediate and long-term basis.
This collaborative process included information sessions organized by leadership to present the initial draft of the agreement to Nation members from March 21st – April 8th in Siksika, Calgary, Edmonton, Lethbridge and Browning, Montana.
The purpose of the information sessions was to share and gather information relating to the trust agreement. A survey was also conducted to gather recommendations from membership that was included in the agreement. Survey results will be made to Nation members in the coming days.
Chief and Council would like to thank all Nation members who participated in putting this agreement together by attending an information session or by completing a survey. Your input in this process plays an important part of this historic agreement that will be used to benefit Siksika Nation for years to come.
For more information contact:
Siksika Nation Chief and Council
Address: P.O. Box 1100 Siksika, AB T0J 3W0
Phone: 403-734-5102/5109
Toll free: 1-800-551-5724
Email: sncc@siksikanation.com