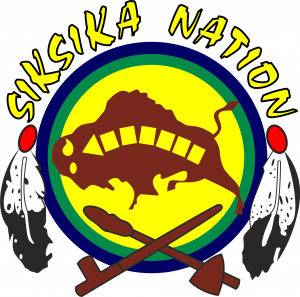 Office of Chief and Council
Government of Siksika Nation
P.O. Box 1100 Siksika, AB T0J 3W0 | (403) 734-5109 | Toll Free 1-800-551-5724 | www.siksikanation.com
---
Request for Public Comment for Siksika Nation Peace Officer By-law NO. 2022-01
On March 9, 2022, Siksika Nation Chief and Council conducted a third and final reading of the Siksika Nation Peace Officer By-law No. 2022-01.
BEING A BY-LAW OF THE SIKSIKA NATION WITH THE PURPOSE OF APPOINTING PEACE OFFICERS ON THE SIKSIKA NATION RESERVE.
The Peace Officer By-law has undergone the requisite three separate readings. The by-law has also been reviewed by the Nation's legal counsel, Fox and Fraser LLP and is authorized to be posted for public comment.
The period for public comment will end on: April 1, 2022.
Any comment or concerns about the by-law can be directed to:
Councillor Samuel Crowfoot J.D. Siksika Nation Chief and Council
P.O. Box 1100, Siksika Nation, AB, T0J 3W0
Email: samuelc@siksikanation.com
Website: https://siksikanation.com
---
Download Siksika Nation Peace Officer By-law here: