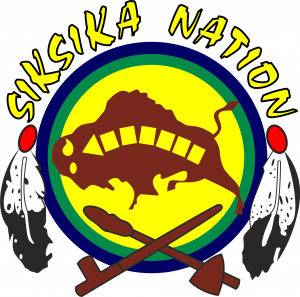 Office of Chief and Council
Government of Siksika Nation
P.O. Box 1100 Siksika, AB T0J 3W0 | (403) 734-5109 | Toll Free 1-800-551-5724 | www.siksikanation.com
---
Ma'tapiiks Trust Agreement Community Update
The Ma'tapiiks Trust Agreement was established to address the needs of the Nation, both on an immediate and long-term basis.
The Ma'tapiiks Trust Agreement is a fiduciary instrument that identifies who will benefit from the trust resources, how the assets will be administered, and how and when the assets will be distributed. The Ma'tapiiks Trust Agreement was designed to benefit all Siksika Nation members today and future generations.
As part of the fiduciary responsibility to Siksika Nation members, Siksika Nation Chief and Council are organizing information sessions on the Ma'tapiiks Trust Agreement, which will outline the details of the trust and invite input from the community on the management and disbursement of the trust.
Community input surveys will be forthcoming to provide community recommendations as to the needs and wants of the Nation. These information sessions will continue throughout the life of the Trust Agreement to allow for continuous input from Ma'tapiiks.
The following information sessions are scheduled as follows:
March 21, 2022 in Siksika (Arbour) at 6PM
March 22, 2022 in Siksika (Blackfoot Crossing Historical Park) at 6PM
March 23, 2022 in Calgary at Sunpark Plaza SE at 6PM
April 04, 2022 in Edmonton, Four Points at 6PM
April 06, 2022 in Lethbridge, Sandman at 6PM
April 08, 2022 in Browning, MT at Glacier Peaks at 10AM
April 09, 2022 Virtual Meeting at 10AM
Please note that these information sessions are closed to the public and are for Siksika Nation members only. No media requests will be granted at this time.

For more information Siksika Nation members can contact:

Siksika Nation Chief and Council
Address: P.O. Box 1100 Siksika, AB T0J 3W0 Phone: (403) 734 5109
Toll free: 1-800-551-5724
Email: sncc@siksikanation.com
---