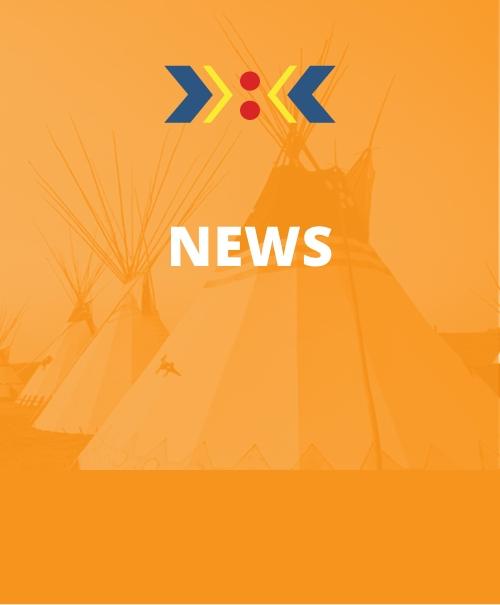 Siksika Nation Administration
OFFICE OF TRIBAL ADMINISTRATION
Engineering Services
August 22, 2023
Project: Townsite Lagoon Short Term Improvement
Siksika Nation Engineering Services
Consultants: Associated Engineering
Notice for Project Start Up:
Project Kick Off held August 21, 2023
Site Mobilization week of August 28, 2023
The Townsite Lagoon is under construction for short-term improvements to the facility. The intent of
this project is to increase the life span of the Townsite Lagoon so that it can provide the necessary
functions to service the community.
Scope of Work:
This project will include dewatering and de-sludging of Cells A1 and A2 of the Townsite Lagoon. The
cells will be completely pumped of all its liquids, so that it can be cleaned. In doing so, this will allow
proper access to inspect the Cell's liner membrane for any tears or holes.
With the cells empty, it will allow access to other repairs needed on the berms of the cells. The berm
between cells A1 & A2 has sloughed in on itself and will require reshaping and recompacting. This can
only occur when the 2 cells are drained completely.
Other areas of the lagoon that will require work will be the Overflow pipe and Outfall Pipe locations
from Storage Cell 4.
The Overflow pipe is currently installed incorrectly and will need to be adjusted, the outfall pipe area
is currently heavily eroded and will require reshaping of the existing berm.
The Townsite Lagoon includes 1 blower building, part of the project is to repair damages to the
Blower Buildings roof and ceiling.
An existing geotube is currently on site, geotubes are used as a container to dry out and store sludge
from the lagoon, so that it can be disposed of in a landfill. This area will be cleaned and regraded.
Site Plan & Pictures: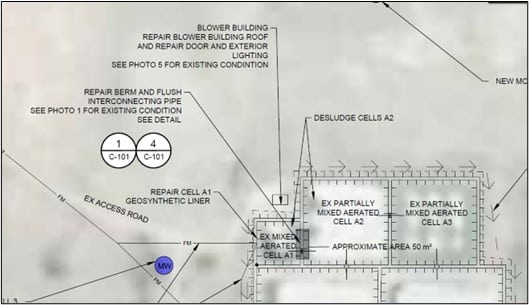 Anticipated regular work hours will be 8:00 am – 4:30 pm on those days. No service interruptions are anticipated as part of this project although, in case of severe weather, the project may be prolonged.
Any questions or concerns please contact engineeringservices@siksikanation.com
Siksika Nation Engineering Services